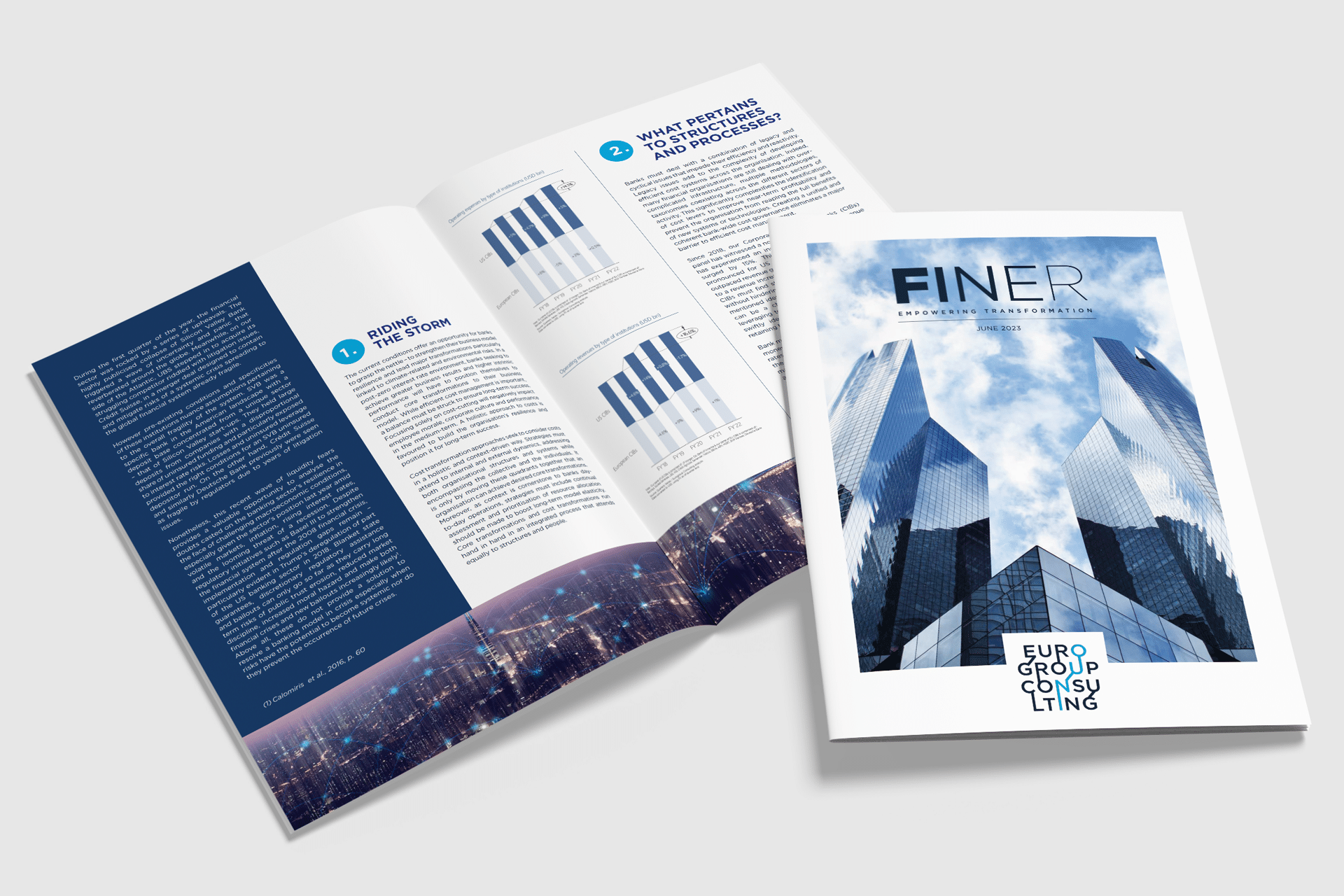 Discover our latest views on the performance of European Corporate and Investment Banks in the first quarter of 2023 !
Amidst the current turbulence in the banking sector, this article takes a deep dive into the realm of cost transformation projects as an opportunity for CIBs to reinforce their business models and lead core transformations while addressing cost management challenges.
Cost transformation initiatives are explored as an alternative to cost-cutting, offering advantages in addressing both internal and external dynamics, organisational structures and strengthening model elasticity. Such initiatives can play a crucial role in empowering CIBs to navigate uncertainties and chart a course towards sustainable success by :
Simplifying cost management by creating unified bank-wide coset accountability & identifying cost levers.
Leveraging technology to identify inefficiencies and trim costs while maintaining high quality services delivery
Empowering conscious leaders to maintain consistency in cost transformation initiatives
Fostering employee engagement and co-creation to minimise implementation resistance and ensure long-term sucess.