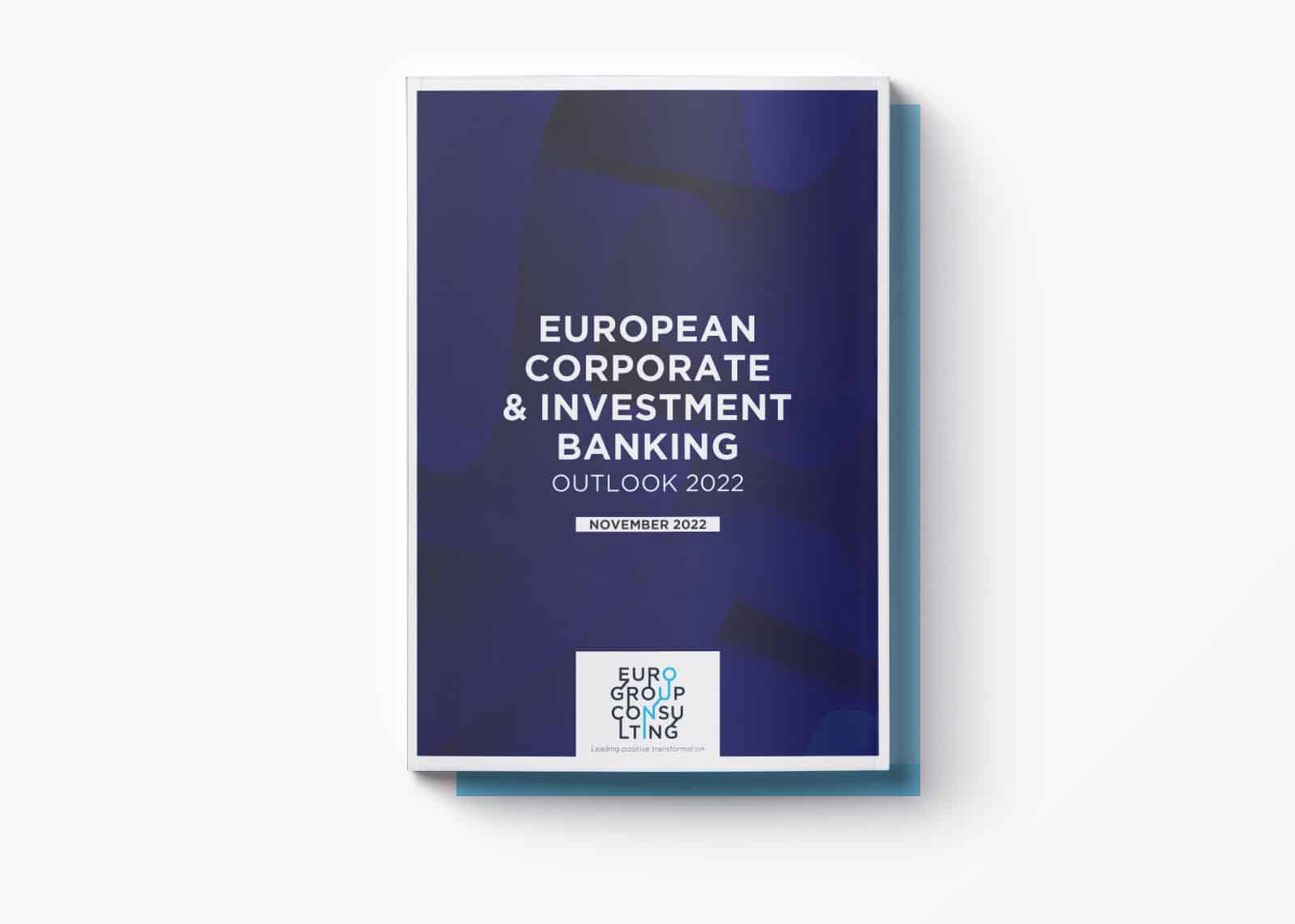 The end of 2020 and the start of 2021 was a record period for most of the bank's revenues. Eurogroup Consulting publishes its last study "European CIB Outlook 2022″ to provide insights on current challenges faced by the industry: global results, ESG challenges, new ways of working. Read our key findings and use cases.
WHAT WILL 2023 BRING FOR EUROPEAN CORPORATE AND INVESTMENT BANKS?
After a record period, will European corporate and investment banks be able to continue to outperform despite rising inflation and an upcoming recession?
European Corporate and Investment banks enjoyed a good momentum in first half of 2022, outperforming their American counterparts, in particular a better evolution of their cost/ income ratios and their jaws effects.
Can this trend, which contrasts with historical dynamics, continue?
While a turnaround in the cycle is looming, it would be good for European CIBs to follow in the footsteps of other players who are already anticipating the next cycle.

CIBs AS KEY ACTORS OF ESG TRANSITIONS
The role of corporate and investment banks in financing transitions is crucial. Whilst there is a definite appetite for ESG funds and products, accusations of Greenwashing are on the rise.
A situation that can also be explained by internal barriers inherent in this industry: traceability from customer preferences to investment decisions remains very difficult to operationalize. What role for CIBs in the development of an ecosystem that reconciles financial and extra-financial performance?
0
% of issuers and investors
say they care about environmental and social issues
What role could corporate and investment banks play in this shift towards a more sustainable economy and how can the overcome internal hurdles?
HOW TO REDEFINE WORKING METHODS IN CIBs?
How must corporate and investment banks leverage new ways of working to capture and retain future talents?
The competition remains fierce in the war for talent, attraction and retention, that is being played out within this industry: how can corporate and investment banks stand out, especially in the era of our new ways of working? The study aims to present and decipher the methods of two actors with different models.
Eurogroup Consulting helps you accelerate your projects
At Eurogroup Consulting, we approach the subject of new ways of working in a holistic way, linking it to the issues of talent attractiveness and retention. In order to deal with the subject in its entirety, we propose a methodology in several stages:
Map the organisation's sociological components and define personae
Identify expectations of each of personae in terms of changing working patterns and methods
Ensure that the proposed offer promotes the notion of employee experience for as many as possible
Define a roadmap for continuous improvement
Contribute and feedback to employer branding work and thus promote attractiveness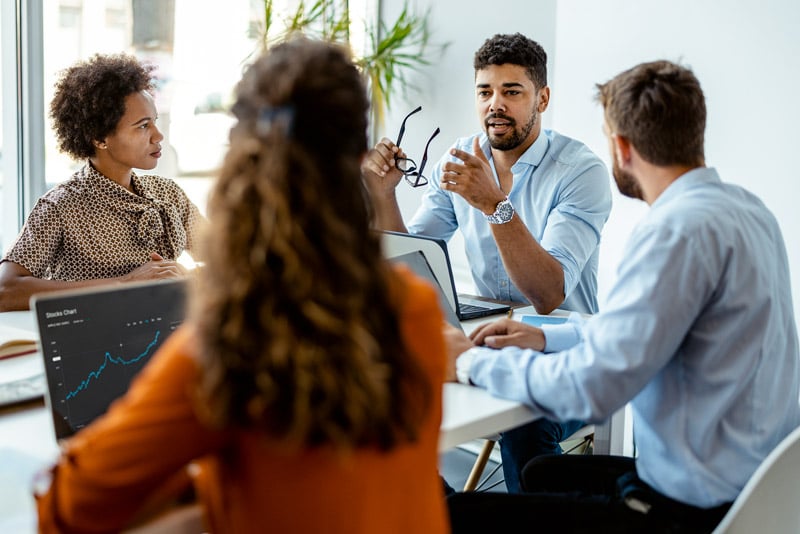 Eurogroup Consulting London
Specialised in corporate and investment banking, we work alongside the largest banks and financial institutions, to help them face the challenges posed by the fast-evolving market.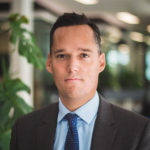 Matthieu Prieuret
Partner - UK Office
To download, please fill the form below