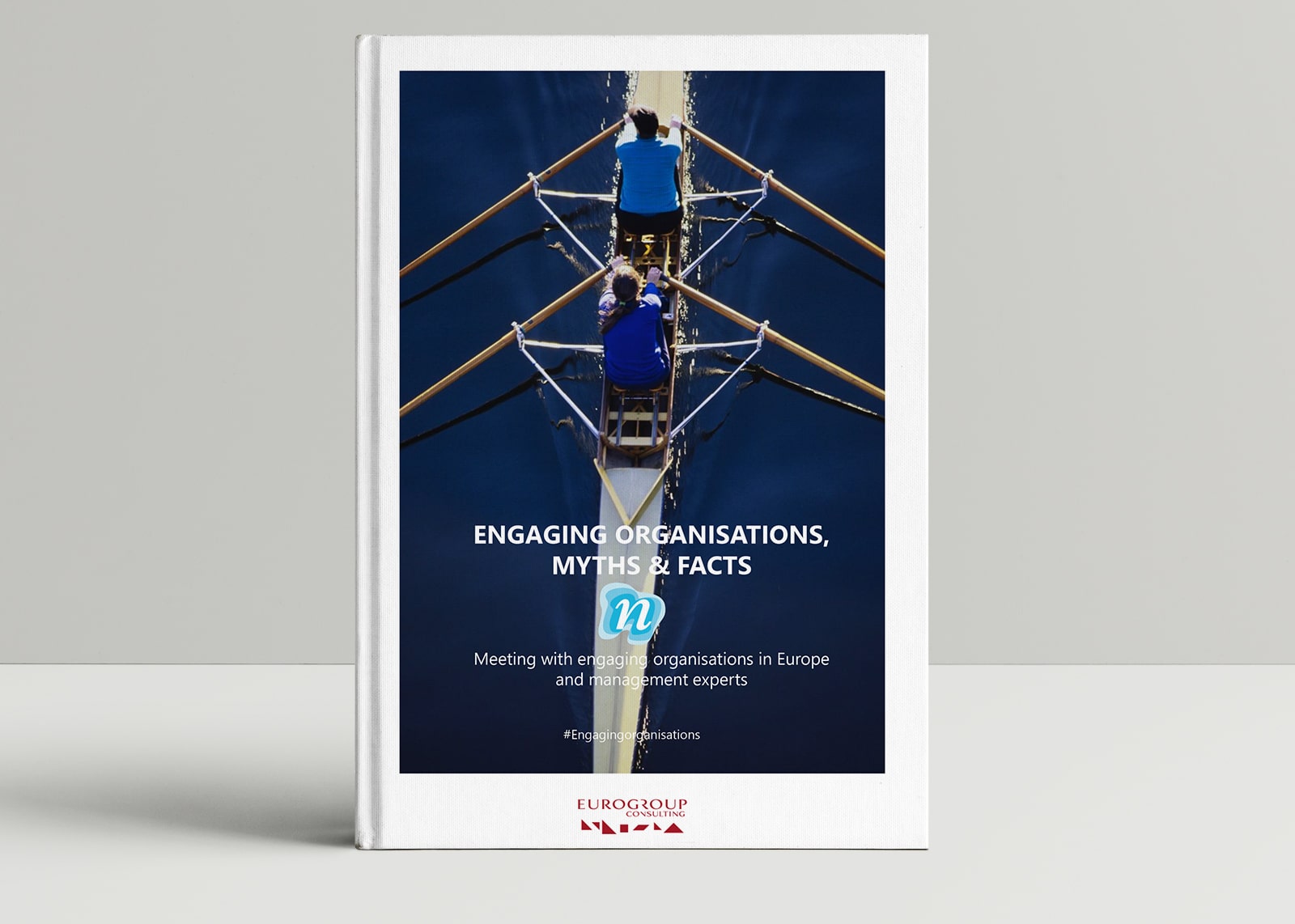 Are your employees satisfied, or engaged? Eurogroup Consulting and Nextcontinent published recently a study on employee engagement and how leading organisations across Europe can capitalise on it to boost their performance.
Did you know that 85% of the world's employees say that they feel disengaged at work (Gallup, 2018) ?
Finding the key to just engagement is becoming paramount; if disengagement is expensive, it is also clear to us that the success of a company depends increasingly on the level of engagement of its teams.
Tomorrow, engagement could make the difference
This ambition often relies on a delicate balance: one between disengagement and over-engagement; between the individual's involvement and the company's responsability; between rational and emotional factors.
Start-ups have frequently been praised as models of engagement, overlooking the sometime pernicious consequences of their 'relaxed style of management'. Are there any lessons we can learn from what large organizations have experienced?
Avoid the imperative of happiness
Thinking that work has to make us happy is the best way to be unhappy at work. Every innovative company we have met has strived to meet its employees' aspirations. None has succeeded in making them happy.
Do not wonder about short term 'return on engagement'
None of the engaging organizations we met measure engagement more frequently than on a yearly basis, and some do not measure it at all. Their management practices are designed to create the conditions for engagement, rather than trying to convince people to become engaged.
Responsability only works if it comes with real autonomy
We believe that teams are engaged when they are given real autonomy within a well-defined playground.
It comes with the right to make mistakes. Without the right to make mistakes and a clear definition of the autonomy's boundaries, urging employees to take on additional responsibilities will often lead to the detrimental internalisation of managerial constraints: that will lead to increasing pressure on the individual.
Align what you do and who you are
There is no doubt that purpose, as well as environmental and social impacts matter more and more in terms of compagny attractiveness and employee engagement.